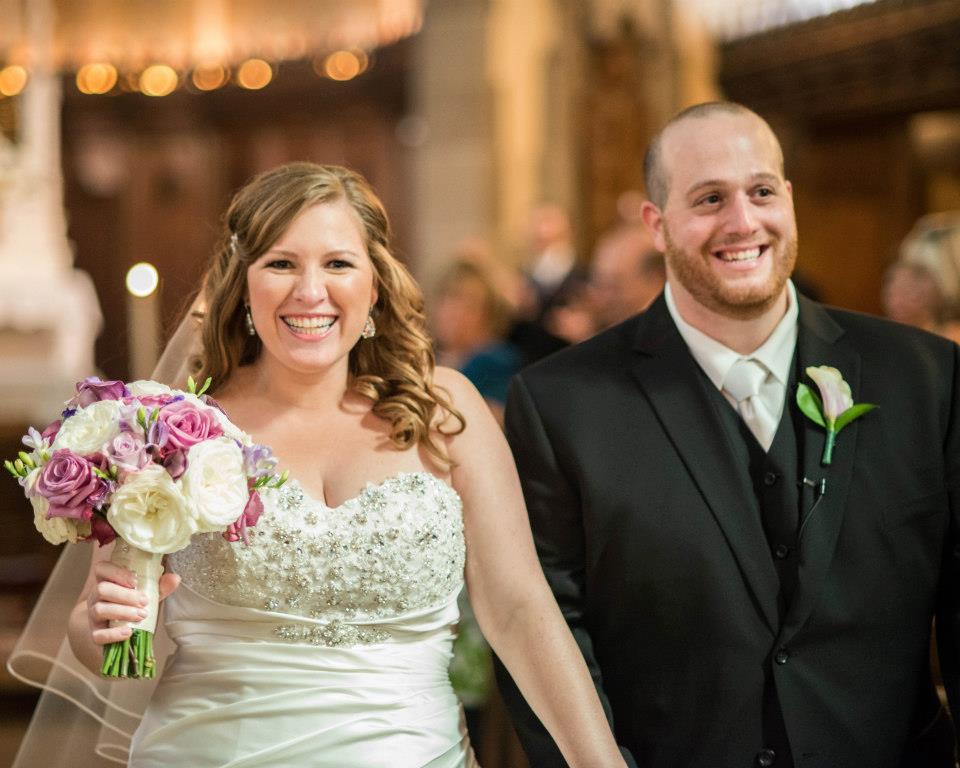 Four years ago today I said "I do" to my love, my rock, my best friend and the man who one day became the most amazing daddy to our girls.
In honor of our anniversary, I thought perhaps I'd share with you the story of  how the hubs and I met so that you can get to know a little more about me.
Michael and I met at work. The team I was working on at the time liked to frequent the bar next door, as did Michael's team so we often hung out after hours. It was purely social in the beginning (or so I thought) but after about a month he asked me out…via text. Now, I will admit I'm a bit of a traditional girl and was not impressed by being asked out via text message so I said "no thanks" (OK really I made up some excuse like having to wash my hair, same thing.)
He asked me out a second time and I told him that I was not interested in dating a co-worker, that I had these "rules." The rules included not dating someone at work, someone younger and a few others – all of which he broke.
Long story short, one day I hadn't heard from him (we typically chatted over instant message throughout the day) and I realized that I missed him. So I became intrigued but still kept my guard up. Through some slyness on his part, one night we ended up going to dinner and before we knew it we closed down the restaurant.
We would talk in the parking lot for hours on end. It went on like this for weeks until one day it just sort of organically morphed into this romantic relationship.
The rest they say, is history. Fast forward 6 1/2 years, two moves, one house and two babies later and here we are! Happy 4 years to us, cheers!