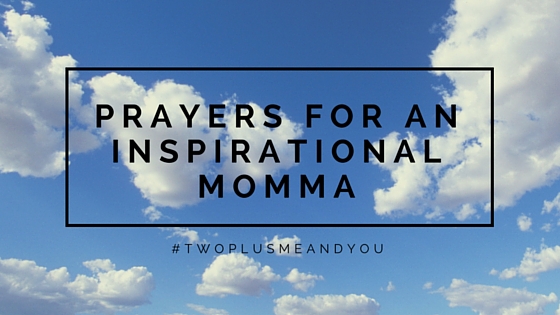 Last week I received some heartbreaking news that affected me so much more than I had expected it to. A momma that I know lost her baby girl at 14-months old. She was born with a chromosomal abnormality called Trisomy 18,  many babies with this condition don't survive birth. Of those that do, less than 10% make it to their first birthday. This little superhero made it 14-months before losing her fight.
This momma is a friend of a friend…but┬ámy heart instantly saddened the moment I got the call. It was by chance that I happened to be working from home that┬ámorning,┬áso on my lunch-break I went to my daughter's school just to hold her in my arms while she napped. For the rest of the day I felt┬ánumb, and would randomly tear up at the mere thought of what this momma was going through. Though I cannot image the pain she is dealing with, I have to say that she is an inspiration. Because I don't want to be one more person to tell her "I'm so sorry for your loss" the only way I can express my heartfelt condolences is by sharing my thoughts here.
---
Dear Momma C,
My heart breaks for you as I cannot begin to understand what you are going through. I know that no words or actions could ever provide any true comfort and no amount of time passed will heal this wound.
I followed your journey from the start and have been inspired by your courageous strength. You shared a very special and personal journey with the world, even in your darkest of times. From a distance I cheered on you, your family and your little superhero for each milestone that she surpassed, just as so many countless others did.
You are an incredible advocate for your daughter. You fought so hard to give her a voice. I had never heard of this condition before you and now hundreds of people are educated/aware and I'm certain that, like me, are motivated to help in some way support this cause. All because of you. You and your little superhero touched so many lives, more than you probably even realize. 
You're a symbol of selfless strength for so many momma's as you've taken all these challenges and propelled them into greater good — raising awareness and even helping to change the face of beauty. You even took time last week to update the hundreds of supporters when you were probably exhausted and just wanted to rest your eyes for a moment.
I am utterly amazed at how gracefully you have handled yourself when I'm sure right now you're barley keeping it together on the inside. I think that if I were in your shoes I would be cursing the heavens above, but instead you've voiced your faith in the plan that you were chosen to be her mommy and trusted in the plan that God has for you. 
You and your family have forever changed me and mine. ┬áYou are brave. You are an inspiration. Your┬ásweet little girl fought as hard as she could for as long as she did because it was in her genes. You were the best possible role model she could ever have had. ┬áYou are a fighter. And from one momma to another I'm sure you'd say that you were lucky to be her mommy — but not only that, she was lucky to have you. You did not let fear hold you back,┬áknowing some day your heart could be broken. Instead┬áyou took on the challenge with your whole heart so┬áthat that little girl knew what it felt┬álike to be loved every single second of her┬ábeautiful life, loving her recklessly as you put it.┬á
I am not an openly religious person, but I will continue to quietly pray for you, your baby girl, your husband and her siblings that she leaves behind.
xoxo
For more information on Trisomy 18 – or how you can help – visit the┬áTrisomy 18 Foundation. If you could do one small thing, please, share this post or any post about Trisomy 18 to help create awareness and educate others who may also be inspired by these amazing┬álittle superheroes. Please, and thank you. <3