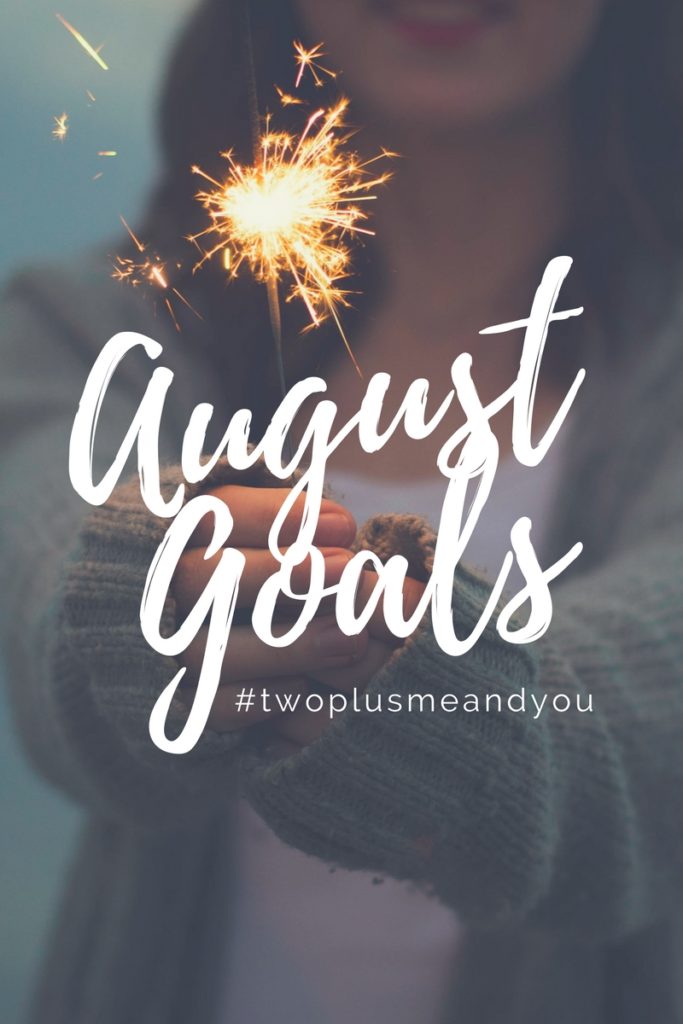 Part of my decision to blog again is to get out all the thoughts that are swirling around in my mind on a daily basis. I'm really good at making lists of all the things I need to do —  but tackling the items on those lists is something that I seem to struggle with. So I'm taking a new approach and am going to document my "to do's" in goal form, here in front of all of you. Perhaps this will hold me more accountable if I get it out there in blog-land.
Get in10K steps per day// Michael bought me a FitBit when I was home on leave but now that I'm back to work I find that I'm only getting in 5K steps per day, at best. I really, really, really want to work towards making 10K steps the rule and not the exception.
 Complete a (mobile) phone detox// This is something that Michael and I have been discussing (and struggling with) for about a month now. Time to put our money where our mouth is!
Baptism//Rae's baptism is this month so I really need to organize and get my party planning on so that I don't stress myself out worrying about all the details at the last minute. Time to get moving on making some paper flower decorations, stat!
Leave the office on time// My one fear about going back to work is falling into the same traps that I used to. Meaning I get wrapped up into a task or start a new task at 4:45pm when I know I won't be able to have it completed by 5pm in order for me to leave the office on time. Given my long commute I really need to leave at 5pm on the dot in order to be home at a decent time to see the girls. Even leaving at 5:10 or 5:15pm puts me in the worse traffic.
Ok guys, any helpful tips or words of motivation this month will help! Thanks in advance!