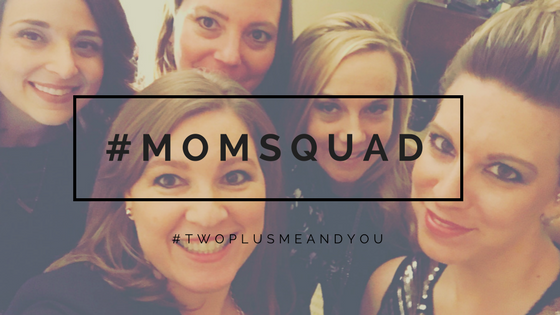 Do any of you remember that scene from Fried Green Tomatoes, the one where Kathy Bates is in the parking lot and a couple of girls steal her parking spot? So she rams their car sayingΒ "face it girls, I'm older and I have more insurance." Well, recently I had my first experience of being the "older" woman in a room full of 18 and 20-somethings. Let me tell ya, I'm not 21 anymore.
A few weekends ago I went to Canada for a neighbors 40th birthday party. We had a lovely birthday outing planned – a massage at the spa followed by dinner and drinks, a little casino action and then some dancing at the hotel club. Sounds like a great girls weekend, right?
As we made our way to the dance floor, some younger ladies that were dancing up on the "stage" area started to point and call out to us. I could make out one of the girls saying "I want those momsΒ up here with me!" M-O-M-S, it was almost as if she were screaming it in slow-motion, you know like in the movies so it was super drawn out?Β Another oneΒ came over exclaiming "you have to come up there with us, you're hot moms!" Their words stunned me, like whiplash I didn't know what hit me.
Those moms. Hot moms. Ouch.
I'm going to give the young women the benefit of the doubt and assume they had no intention (or clue) of sounding patronizing.Β Or were they really making fun of us?Β I'm sure I've been that 20-something at the bar egging on the 40-something woman to come dance in our circle. Maybe it was karma. Either way, it was naive of me to think I could walk into club and blend in with a room full of young 20-somethings dressed in crop tops, leggings and heels.
Needless to say this was the first time I actually felt my age. And the whole time the only thing I could think of was…Kathy Bates.
Here's to the #momsquad, Kathy Bates andΒ #towanda, there's no other bunch of hot moms that I'd rather dance on tables with…*muah*