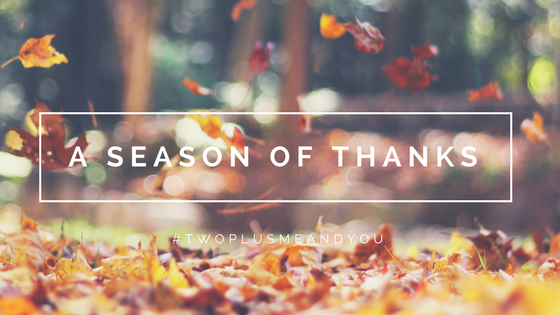 Happy November! The leaves have officially changed and started to fall in great big fluffy piles in my backyard. They're so pretty to look at why bother raking them, lol.
This month I'm feeling great. I'm 3 pounds away from meeting my first goal weight (I have multiple goal weights to get down to my "happy" weight.) I've told myself I want to hit this first goal weight by Thanksgiving and yesterday morning I woke up thinking it was truly achievable – I even put on some old grey jeans that I haven't worn since before I got pregnant with Rae! Unfortunately, I still can't wear my rings. That's a little depressing but trying to not get discouraged by it, and if I can hit this small goal weight then I'll be thankful for that.
It's also my birthday this week, Friday to be exact. I will be the big 3-8. Holy crap that's almost 40! Wow, when did that happen? I don't feel 38. Then again, I don't feel 37. You know what they say, age is just a number. I just wish my number was 25 *wink*
This year I wanted do something special with the girls for Thanksgiving, a new tradition (hopefully) that we could carry on for years. Something to help teach them what it means to be grateful. So we made a "Thankful Tree."  Each Sunday night, after dinner, we'll sit at the table and talk about what we're thankful for and write it down on paper leaves to hang on our tree. We did our first one this past weekend and you know what Grace said she was thankful for? Her family. Melt my heart.
There's still time for you to make your own Thankful Tree – I made this one in about 30 minutes.