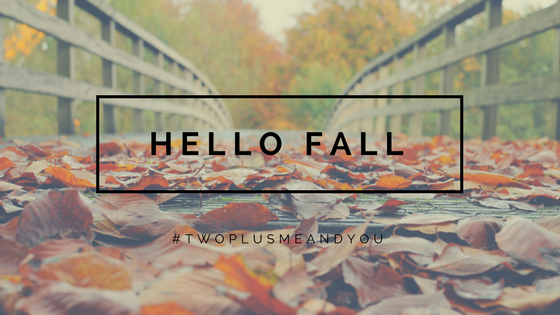 Fall is probably my favorite season (though Christmas is my most favorite holiday.) Living in the mitten we get to experience the most beautiful of falls — watching the leaves change color to golden yellow, orange and red.  I just love it!
I know I'm a few days late on my "welcome" Fall post but, the season hasn't been all that nice to us to start. On the first day of Fall Grace got a mosquito bite on her face that swelled up so much her eye closed and she looked like Rocky Balboa for the entire weekend. Then on Sunday evening Rae started showing symptoms of the dreaded Hand Foot & Mouth (it's been going around school like wildfire) and yesterday she woke up covered head to toe in spots — I feel so bad for her because you can tell she's in pain and even Motrin isn't helping much.
So, aside from this poor to start the season, what am I looking forward to most this Fall?